Frivolous wavy bands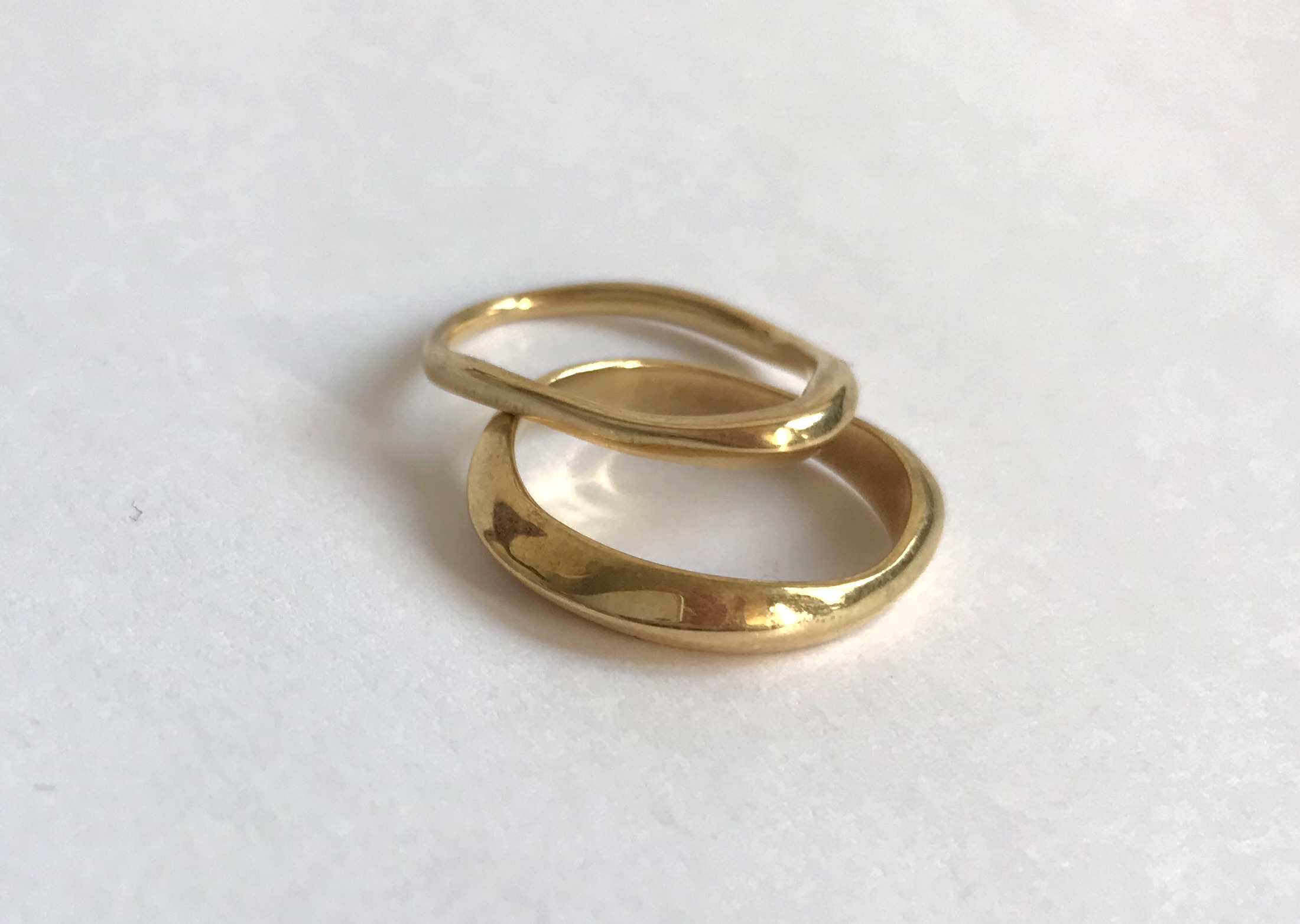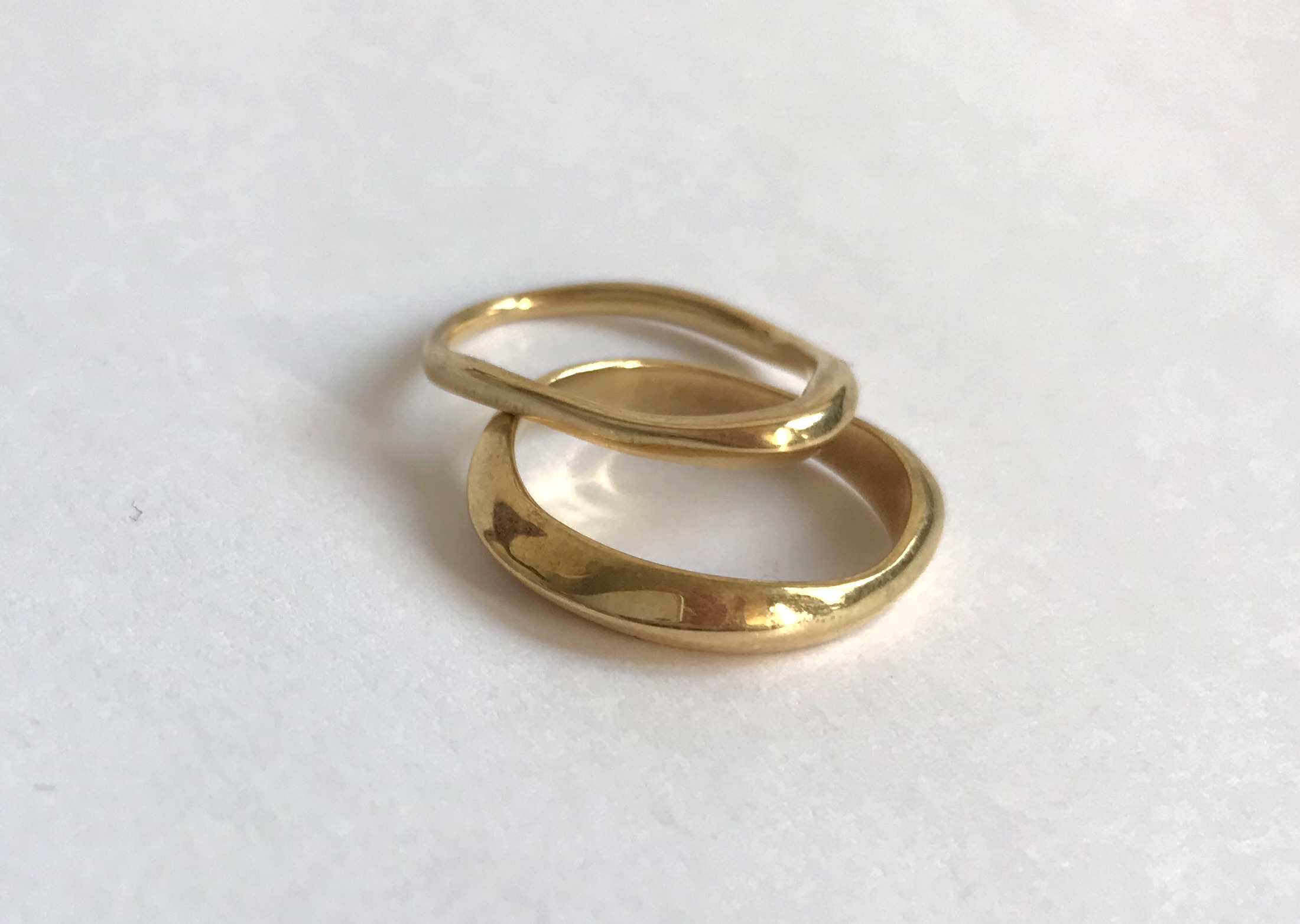 Frivolous wavy bands
Irregular, wobbly, wavy bands. Spin them, stack them, loop them on a chain around your neck, give them to a toddler who is teething*, have fun.
Jewels don't have to be serious.
*Do NOT actually give them to a child. Obviously. For the litigious, these rings are not recommended under 18 years old, choking hazard.